Network Wiring
As a low voltage contractor and structured cabling company in Maryland, we have extensive experience and expertise in providing professional voice & data network cabling and wiring services to all industries. We can run cabling in any office space whether its construction, management companies, new construction or existing businesses.
Whether you have a new construction project that needs to be fully cabled or an existing building or office that only needs a few additional data drops, we can provide you with all your structured cabling and wiring needs.
We can update your cabling to newer specs with Cat6 / 7 or run new cabling in your office space. Regardless, if it is a couple runs or 100 we got you covered. Total Office Telecom network wiring services help give you the power and flexibility to build the network your business needs for digital transformation. We provide dedicated routing and switching that help expand your network connectivity by delivering high levels of data and application performance across the globe and common platforms.
Our full range of cabling and wiring services includes:
Network & Data Cabling – We design and configure systems of seamless communication and integration between IT devices, using fibre optic, cat 5e and cat6 cables.
Structured Cabling – We use industry standardized layouts for office backbone connections using fibre optic, CAT5e and CAT6e cables.
Server Rack Cabling – Labeled and professionally organized cabling that revolves around data center racks.
Cable and Wiring Repair Services – Diagnosis and repair of problems, as well as upgrades and enhancements of existing cabling systems.
Moving Into A New MD/DC or VA Office?
If you are moving into a new office / location, we can assess your company's needs and design a cable network system that provides perfect functionality and reliability. Then, our low voltage cable installers will professionally install and wire your network system, and make sure all is working as it should. Finally, they will conduct tests and certification, and add labels for each cable.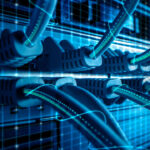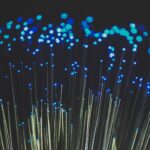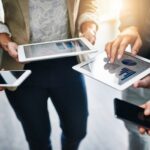 Cat 5e/6
Fiber Optics
WI-FI Wireless
Cat 5e/6
Picking the right Ethernet cable for your home or business network is important. Not only does cable type and category affect speed and overall performance, but it can have a drastic effect on the quality of your connection. While wireless networks are far more prone to interference than wired ones, the wrong sorts of cables can lead to a connection that is far from optimal in every sense. Two of the most popular Ethernet cables are Cat5e and Cat6.
Fiber Optics
WI-FI Wireless